When you are beginning the house hunting process, you have a choice about what services you want to be provided to you by a real estate professional. You may be reluctant to sign any forms assuming the form is binding you to an individual, and you might not be ready to commit to anyone just yet.
One form, however, that you will always be asked to sign before being shown any property is the Working With a Real Estate Broker disclosure form.  It is not a contract and does not bind you to the individual. Real estate professionals are required by law to inform you who he/she represents in the transaction, and they must allow you to choose or refuse among various relationships. You are asked to sign the form only to acknowledge that the agent informed you about the various relationships available to you and that you understood the options offered.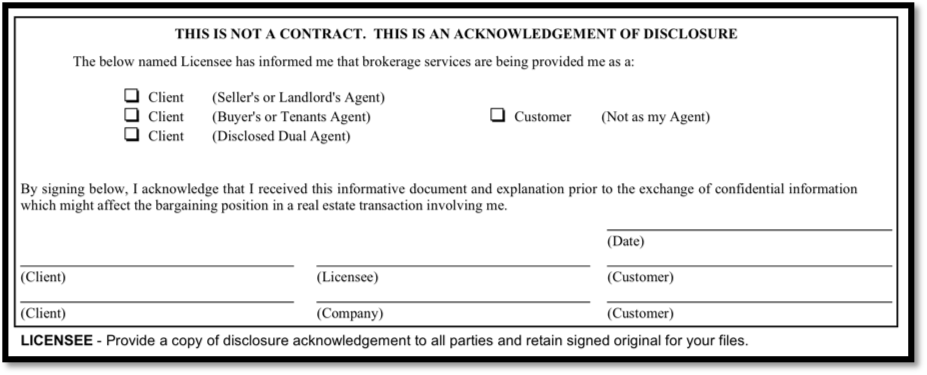 You will be offered the opportunity to be a client or a customer with each of those relationships explained in detail.  You will also be informed about the option of choosing or refusing Disclosed Dual Agency, if the opportunity arises, where the agent could represent both buyer and seller in a limited capacity with written permission of both. The Working With a Real Estate Broker form is simply an educational form that informs consumers about types of representation he/she can choose or refuse when involved in a real estate transaction with a real estate licensee.